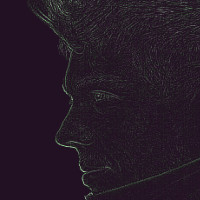 I'm a freelance software and devops engineer with several years of experience in development of full stack web applications. I've done everything from frontend over backend to infrastructure.
I really like to tackle problems in a holistic way and to work together with everybody in a (team|company|organization). I'm a scrum master, love to help out in product management and to challenge ui designs.
Except from tech I'm into biking (human powered and motorized), running, climbing and travelling around the world. I'm also a part time knife smith, at least I try to become one.
After several years of living in Berlin I moved back to my hometown: Schwerin.
Skills
Coding

Node.js
PHP
C / C++ / Qt / C#

Web

HTML5 / CSS3 / JS
Nginx / Apache
Varnish

DevOps

Docker
Kubernetes
Mesos / Marathon
Ansible / Puppet
AWS / Google Cloud
Linux
Jenkins

Tech

MongoDB / MySQL / MSSQL
Elasticsearch
Reddis / Memcache
Kafka / AMQP / RabbitMQ / Gearman

Soft

Scrum Master
good listener
Experience
Education
2004-10 - 2007-09 - Diplom-Ingenieur (Berufsakademie) at Baden-Württemberg Cooperative State University Karlsruhe, Karslruhe
Graduated from Berufsakademie Karlsruhe (now Duale Hochschule Baden-Württemberg Karlsruhe) with a Dipl.-Ing. (BA) degree in Informationstechnik - Schwerpunkt Netz- und Softwaretechnik. That's comparable to a bachelor's degree in computer science.